Taisho x Alice is the favorite otome game of both writers of this blog, Danda and Djinny, as of yet. This post will serve as an introduction to the game, which is split into episodes 1-3 and the epilogue, as well as us expressing our feelings towards it.
Basic Information
Platforms: PC | Nintendo Switch
ESRB: Teen
Content Warnings: mental illness, self-harm, suicide, sexual assault, mentions of body dysmorphia and eating disorders
Seiyuu:
Daisuke Hirokawa (Cinderella; other characters include Saint Germain from Code: Realize and Laito from Diabolik Lovers)
Tomoaki Maeno (Red Riding Hood; other roles include Lupin from Code: Realize and Camus from Uta no Prince Sama)
Toshiki Masuda (Kaguya; other roles include Ieyasu from Ikémen Sengoku and Rei from Ensemble Stars)
Takuya Eguchi (Gretel; other roles include Nokto from Ikémen Prince and Kazuki from Collar x Malice)
Shouta Aoi (Snow White; other roles include Isaac from Ikémen Vampire and Ai from Uta no Prince Sama)
Wataru Hatano (Wizard; other roles include Adonis from Ensemble Stars and Chikage from A3!)
Yoshitsugu Matsuoka (Alice; other roles include Akaza from Olympia Soirée and Monshiro from Psychedelica of the Black Butterfly)
Official Synopsis:
Once upon a time, in a topsy-turvy world…
In the beginning, you find yourself lost within a world of utter darkness. Your memories are gone; even your name is a mystery.
But just when the bitter loneliness threatens to break your spirit, you meet Alice – a blond-haired, blue-eyed young man who promptly christens you "Arisu."
Like you, Alice cannot remember anything beyond his own name. Ignoring his protests, you drag him along with you through the darkness… until you happen upon a massive mirror made of crystal.
You stumble through the glass and into the Looking-Glass World, an antiquated fairytale dreamscape ghat feels oddly familiar…
There, amid a colorful cast of gender-swapped fairytale characters, you take on the role of the heroine and join them in their twisted tales.
How will the story end? It's up to you!
Episode 1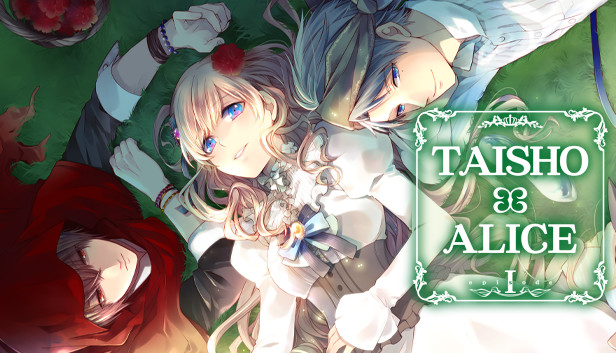 Love Interests: Cinderella and Red Riding Hood
Danda's Thoughts: Episode 1 is the least dark part of the game, and I personally would still recommend it even if you're sensitive to the previously mentioned content warnings, as they aren't very present in this episode. I would personally recommend playing Cinderella's route before Red Riding Hood's, but route order doesn't matter that much as long as you play the episodes in order.
Cinderella's route is my preferred route and character in this episode, but I still love Red Riding Hood. Red Riding Hood's story is a surprising twist on a bodyguard romance, while Cinderella is a bit of a "sugar daddy," without the sex part.
Djinny's Thoughts: While Danda started first with Cinderella, I started the game with Red's route, but only because I saw someone else playing the route at first. Which lead to that, that Red was also the reason for me playing the game. His route had me laughing most of the time reading it. I love the dynamic between Red and Yurika, the heroine. (Also, in the Switch port with the option to save voice clips of the characters, I saved so many of Maeno's screams, because they're just so great!)
When I played Cinderella, on the other hand, at first I didn't like him. He was an ass and I just wanted to finish his route. That was until you get to know him more. At last, when the twist in his route came, I fell totally in love with him. This scene is my favorite in the entire game, and his route also is my favorite route of the game, because it really feels like a fairy tale.
Episode 2
Love Interests: Kaguya and Gretel
Danda's Thoughts: Episode 2 gets much darker than the first episode, and you get to understand the heroine, Yurika Arisu, a little bit more than in the first episode. You also get to see why I would say she probably needs therapy. For this episode, I would personally recommend playing Kaguya's route first.
In this episode, I preferred Kaguya's route, but Gretel as a love interest. Gretel is my favorite love interest out of them all and Kaguya has my second favorite route. I personally related to him a lot! While I like the Epilogue best story-wise, I'm certainly an Episode 2 girl when it comes to the love interests!
Djinny's Thoughts: Kaguya's route has already a surprise at the start and for me, the surprises never stopped. You can't really predict what is about to happen there. The same with the end, which was hard, so you should remember the content warnings. But I quite enjoyed it nonetheless. (But boy, there are so many bad ends. Also fun fact: If you bought and downloaded the episode on Steam, there even is a "guide" in the game files for Kaguya's route!)
The things that happen in Gretel's route, on the other hand, aren't things I like, so this route wasn't really for me and made me uncomfortable most of the time. But when the twist of the entire game is revealed in the next two episodes, I don't have such a bad opinion in the end anymore about Gretel.
Episode 3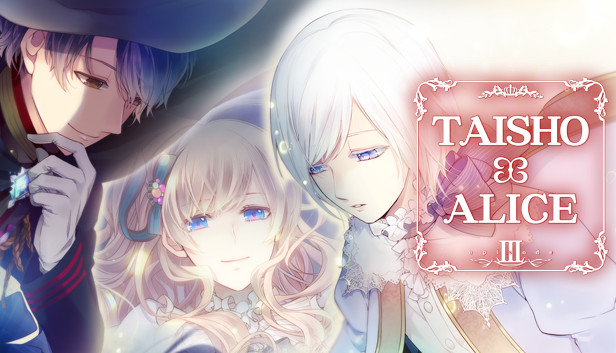 Love Interests: Snow White and Wizard
Danda's Thoughts: Many truths are brought to light in Episode 3 and it gets even darker than Episode 2. In this episode, you have to play Snow White's route, including bad ends, first.
While I love both love interests and routes in Episode 3, Wizard is my preferred one, even though Snow White was my original favorite love interest. However, the hints and truths that are revealed in both routes were both absolutely wonderful (or not so wonderful in that you feel bad for the characters) and I really enjoyed it.
Djinny's Thoughts: For Snow's route, I love it how it puts more and more hints out, and you're coming near the solution of the story but are still not completely sure. Snow is a good character, and his dismissive manner emphasizes what I said before.
While Cinderella's is my favorite route, Wizard is my favorite love interest in the game. It already started with his appearance in the other routes. Even though they never meant something good (and the "why" to that is answered in his route) I always loved seeing him pop up. (Again, I saved some of his weirdest voice lines in the Switch port.)
But in the end, his route made me love him so much more!
Epilogue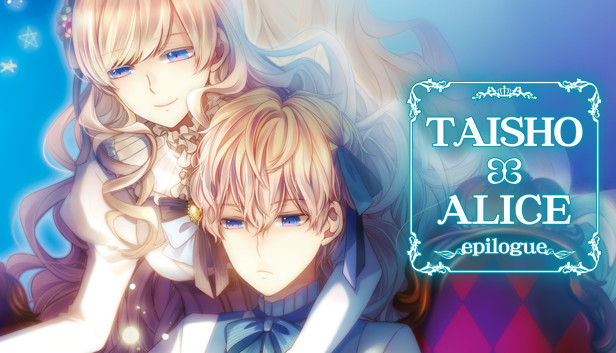 Love Interest: Alice
Danda's Thoughts: I think that Alice's route tied everything together extraordinarily well and it's my favorite route in the game. The Grand Ending is my favorite ending in an otome game. Yoshitsugu Matsuoka's performance as Alice is also my favorite performance out of every otome game I've played. It's absolutely phenomenal!
Djinny's Thoughts: I totally agree with Danda! It takes some things from the other routes and puts it together to a fantastic last route and it's ending is perfect for such a great game.
(Also, the bad ending of this route is a BIG *gasp*, but it fits so great in the story. I think that is one of my favorite bad ends in an otome game!)