Hello everyone! Danda here! Today I am going to go through game releases that we are excited about in 2023. Ports and remasters are not included in this list, although remakes are.
Fire Emblem Engage (January 20)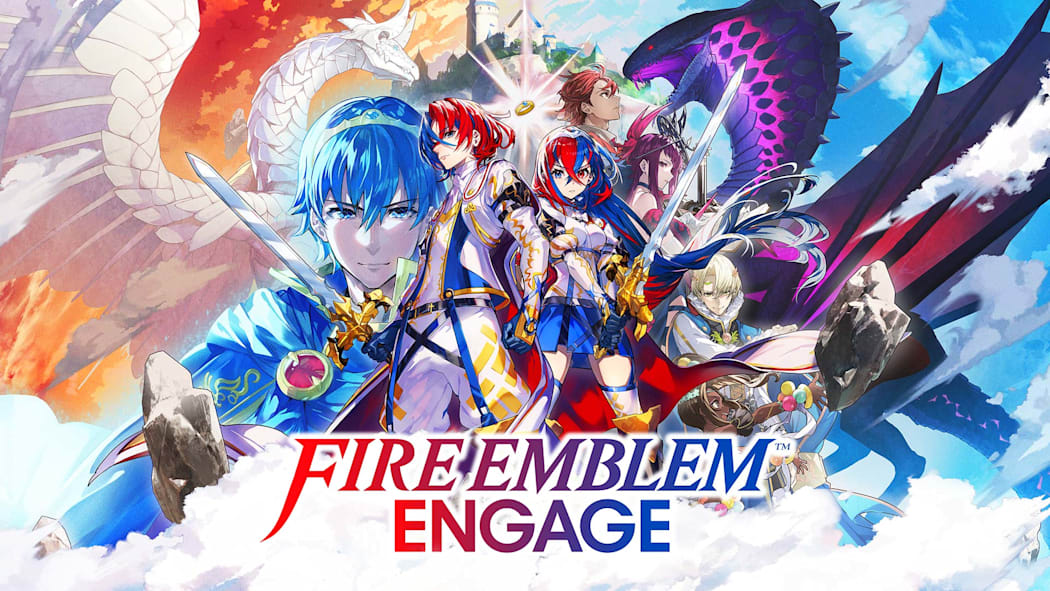 In a war against the Fell Dragon, four kingdoms worked together with heroes from other worlds to seal away this great evil. One-thousand years later, this seal has weakened and the Fell Dragon is about to reawaken. As a Divine Dragon, use rich strategies and robust customization to meet your destiny—to collect 12 Emblem Rings and bring peace back to the Continent of Elyos.
-Official Synopsis
Fire Emblem quickly became one of my favorite game series, though the only ones I've completed are the ones from Awakening to Three Houses. With that out of the way, I did play most of the first Fire Emblem released in English, which is the seventh entry overall. I also own Shadow Dragon on DS, but I've only played a chapter yet. Fire Emblem Engage looks like another fun installment in the series, and though I would have made some different decisions about who to make the Emblems (Eliwood WHERE?!) I am excited about it, nonetheless. I am also very excited to hear one of my favorite seiyuu, Aoi Shouta.
Atelier Ryza 3: Alchemist of the End and the Secret Key (February 24)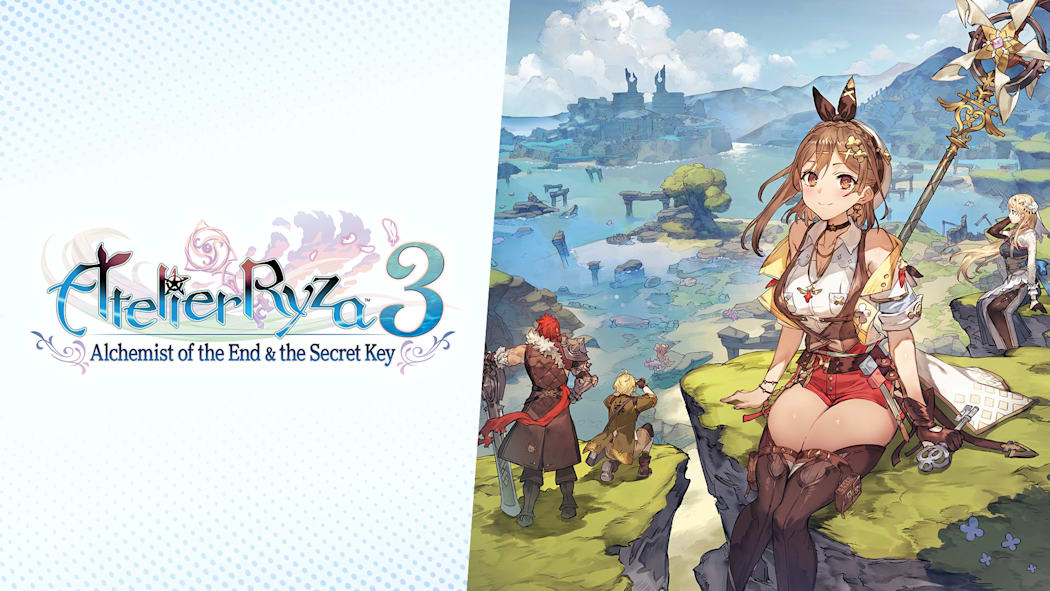 Ryza and her friends are living their lives on Kurken Island when news of a sudden appearance of a mysterious group of islands in nearby waters arrives.
To find a way to save her island, Ryza and her friends will set off on final adventure surrounding the "roots of alchemy."
-Official Synopsis
While I have not yet finished Atelier Ryza 2, I am still excited about the release of the third Ryza game. While I much prefer the Dusk series to Ryza's games, I do still adore the gameplay and characters in these entries, especially Ryza, Klaudia, and, the finally playable, Bos! Due to me not having finished Atelier Ryza 2, I haven't looked much further into this release, but I can't wait to get around to finishing and looking into the new entry more!
Story of Seasons: A Wonderful Life (Summer)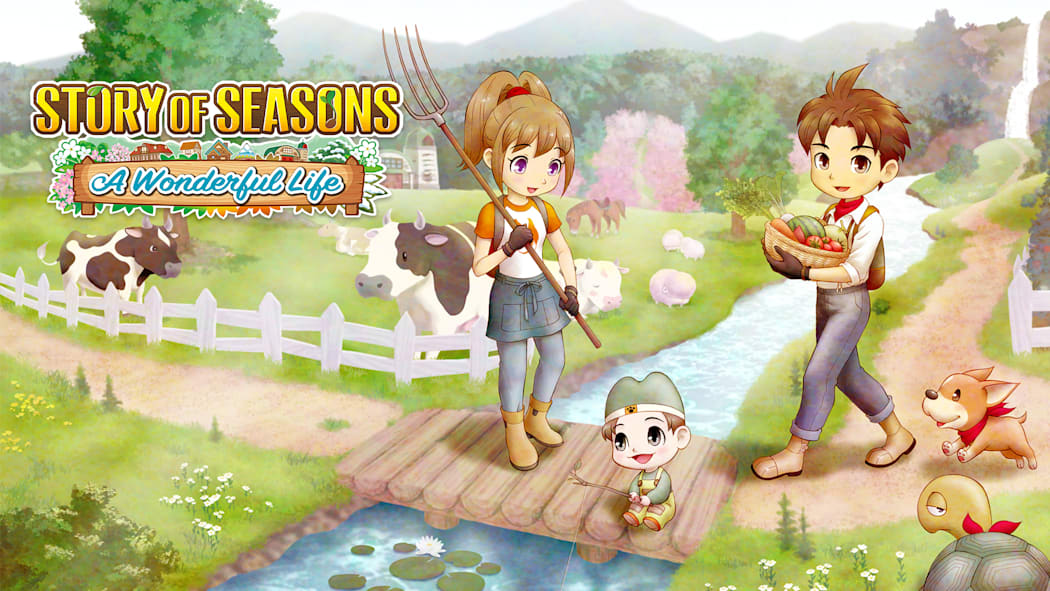 An unforgettable tale of friendship, family and farming blooms back to life on Nintendo Switch™.
Your new life begins in Forgotten Valley, a tranquil community where your father and his friend Takakura once dreamed of running a farm. As you befriend the valley's residents and fulfill your father's legacy, you'll live a carefree life on the farm growing crops and raising animals. As the seasons go by, you'll find your lifelong partner, raise a child together, and watch them grow up before your very eyes.
-Official Synopsis
The original Harvest Moon: A Wonderful Life is one of my favorite entries in one of my favorite game series and I cannot wait to play this remake! It has my favorite cast in the series so far. I can finally marry Molly (previously known as Muffy) as a woman! You can choose to be non-binary! These steps toward inclusivity make me truly happy!
Jack Jeanne (Summer)
The stage is your world!
Kisa is about to give up her dream of becoming an actor when she is given the opportunity to enroll at the prestigious All Boys Univeil Drama School that she has always admired and dreamed of attending. She is granted admission with two rigid conditions: be chosen as the lead in the final performance and hide her identity as a girl!
Competition at the school is fierce and the rivalry is real! Will Kisa be able to forge powerful bonds with her all-male classmates while competing against them? Will she be cast in the lead role in the final performance at the end of the year all while keeping her secret?
-Official Synopsis
I honestly don't know much about Jack Jeanne, but am excited to see more Japanese otome games come west that aren't from Otomate. I enjoy Otomate games, but variety is nice. It also has a rhythm game portion, which I am personally excited about. Its heroine is also voiced which is something that I love to see in otome games!
Peachleaf Valley: Seeds of Love (2023)
There comes a point in life when we are faced with darkness. Times when nothing seems to go our way and despite our hardest efforts, we still aren't rewarded…
And such is the case for our heroine, a young artist who has lived her whole life amidst looming skyscrapers in a superficial city.
One day, without notice, she loses both her job and her home.
Lost, frustrated, and with nowhere to go… she wonders through a farmer's market at a local park.
There she meets an elderly farmer who hails from a distant valley in the countryside. The man smiles at her, warmth and kindness radiating from his eyes, as he hands her a flower.
"You know… where I'm from, that flower there is usually given to people who leave on a journey, in a way to hope for prosperous new beginnings wherever they might find themselves."
And just as life is filled with despair at times, it comes to show us it is also filled with incredible wonder, beauty and adventure.
In a spur of the moment, our heroine decides to leave her old life behind and starts one anew in a valley filled with flowers… where the sea, the sky and the earth all seem to meet.
-Official Synopsis
I've been excited about Peachleaf Valley since it was announced. I love otome games, and this one takes inspiration from farm sims, which I also love! I even think I got through the demo in one sitting, which is incredibly rare for me.
You can read my thoughts on the demo here.
Those are the new games I'm most excited about in 2023! Feel free to share which games you are most excited about this year!